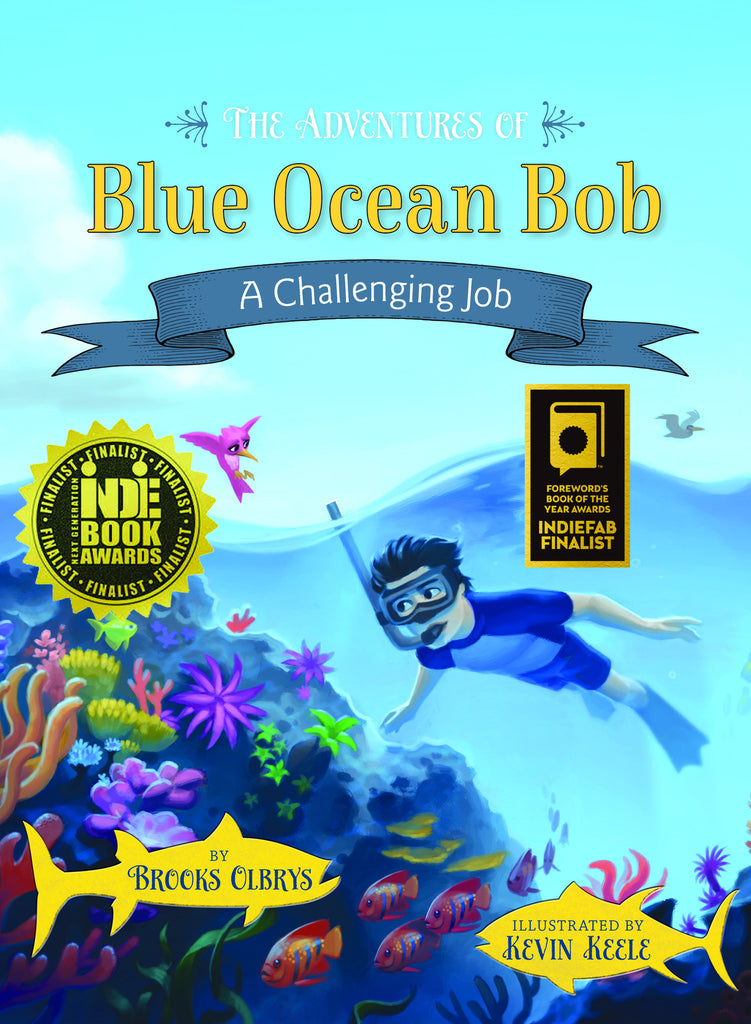 Children's Success Unlimited
The Adventures of Blue Ocean Bob - A Challenging Job
(hardcover early chapter book)
56 pages
9 1/2″ x 7″
Ages 6-10
Blue Ocean Bob loves the sea and wants to dedicate his life to protecting it. He begins a new job as assistant to Mary Marine, the Island of Roses's leading marine biologist, and with his hummingbird guardian, Xena, by his side, works hard to carry out his duties to the sea creatures both on and off the shore.

When the challenges mount, Bob seeks advice from Doc the turtle, Earl the clam, and Wallace the walrus, who each help him to develop the positive attitude he needs to succeed.

The Adventures of Blue Ocean Bob: A Challenging Job is the second installment in this colorful and inspiring early chapter book series that provides young readers with an introduction to timeless principles of achievement.